Our Story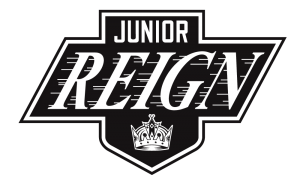 In 2005 Ben Frank drove down to California from Toronto, Canada in search of something. Ben had been offered some opportunities to experience California through contacts met while playing pro roller hockey, and recently had completed his degree in Physical Health and Education from the University of Toronto where he played for their Nationally ranked men's ice hockey team. After a brief stint at various pro hockey training camps and considering minor pro hockey, Ben decided to move onto the next chapter in his life. Outside of schooling and playing hockey, the only jobs that Ben had pursued or enjoyed revolved around coaching, teaching, and working with children. Deep down he needed some way to merge his passion for hockey and coaching kids with a career, but he didn't know how.
After time working at roller hockey rinks and hockey equipment manufacturers, Ben began coaching youth ice hockey for the Anaheim Wildcats. It was an exciting time in Ben's life as he married the love of his life, California native Joyce (Manalese, now Frank) and was doing what he loved in working with kids through the great sport of hockey. But something was still missing…. Ben felt a hunger to have a bigger impact than just the few teams he was personally coaching. Now it's no mistake that Ben's wife Joyce also had a similar passion from her background as a standout youth basketball player, tennis player, and track athlete who also shared a passion for athletics and their impact on her life. Joyce was also looking for some way to live her passion rather than stay in her successful corporate career. After some searching, negotiating, and some luck, Ben and Joyce risked their life savings and took over the small 7 team "Anaheim Wildcats" and entered into the unknown of running a youth sports organization near the end of 2010.
The next few years presented many challenges including having the club's top coaches recruited away by larger organizations and taking their players with them. The organization continually needed further funding to build it into a bigger and more credible organization that included a tournament series, in house learn to play hockey, and a training facility. While the club was growing and experiencing some success, both Ben and Joyce could tell that something deeper was still missing. There were so many things about youth hockey that didn't feel right. It seemed so easy to lose sight of why any of us were even doing this. It became about recruiting children and youth coaches, about winning a youth hockey game on a weekend, about this political relationship or that. The Wildcats needed to be different than what was standard in youth hockey. There had to be a better way to do things. A better way to grow players and build people at the same time and feel good about their impact on the world. If there wasn't, we wouldn't last, we would surely give up in utter frustration and regret. In the midst of this internal conflict, Ben received a last minute invitation to attend the USA Hockey ADM (American Development Model) Symposium in Pittsburgh, PA. It was a groundbreaking new initiative from USA Hockey and each district had invited a key hockey leader to attend. The invitee from the Pacific District had just cancelled and they needed someone to fill the spot. Not knowing much about it, but curious, Ben agreed to attend and booked a last minute flight.
That week in Pittsburgh would change Ben and the Wildcats forever.
A week filled with expert presentations from around the globe on sports science and athlete development inspired and humbled Ben. Suddenly, everything became crystal clear…"What we were doing was all wrong!". The model the Wildcats had been following was just the way things had always been done. "We were spinning our wheels season after season building an organization based around adult centered, short term goals of trying to win youth hockey games on a given weekend or in a given season". The Wildcats needed to be about the big picture for the athlete's goals, dreams and for their life, regardless of what that meant for the adult's goals or achievements. And here Ben was at a symposium with world experts, learning the exact blue-print to make it all happen. Now all Ben had to do was go home, mid season, and "change everything". He had to tell all of the faithful staff and families that what they had been doing was failing the athletes and that we needed to change course and take drastic measures to do so. No easy task…Predictably, this created new challenges. From 2011 to 2014 Wildcats brought in an entirely new staff. A staff of people that shared the same love for hockey but also a hunger to do things differently and to do something special for kids and families. Something that was bigger than a hockey team. And in the beginning of 2014 it was seeming to pay off. The club had just been named a Model Association by USA Hockey (1 in only 17 nationwide at the time) and the club had grown to its biggest size ever. It was beginning to represent the vision Ben saw back in 2011 when he was in Pittsburgh.
In the midst of major change, the Wildcats would face the biggest challenge of all, when tensions and conflicting values with the rink landlord led to moving the club 30 miles away to a lesser known and developed rink for youth hockey development that created more than an hour commute for the majority of club families who now, understandably, could not make the commute. The club was entering a new environment with a community who did not know or trust the Wildcats or their completely unique perspective on hockey development in following the American Development Model. The club was at risk of not fielding any teams and uncertainty swirled abound.
But with a strong relationship and support from their new home at Icetown Riverside and with an experienced and professional core staff as a united front, the Wildcats worked harder than ever and rebuilt quickly and soon proved all the naysayers wrong. They fielded a smaller but successful club the first season in its new home and by year two, the Wildcats had expanded to a second facility, launched two training facilities and reached new club records of number of players, retention rates, customer satisfaction, and player advancement. What's more, the Wildcats started to attract more like-minded people that wanted to make a difference in youth hockey and the Wildcats tribe grew and grew. The Wildcats have gained momentum and become a force of competitive nature picking up steam each and every season and quickly becoming the unique and special club those on the inside always knew it could be. The Wildcats have now been recognized as a model for player development and hockey programming and now attend events across the country presenting and advising to other clubs and organizations that want to implement massive change and develop a long term, athlete centered program.